Overzicht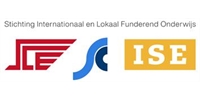 The International School Eindhoven is seeking a Leader for Learning.
Function: Leader for Learning
Profile:
The Leader for Learning
Is, first and foremost, an exemplary and knowledgeable teacher who is able to skilfully demonstrate a wide range of instructional strategies, tools, and techniques while differentiating to meet the needs of our diverse learners
Creates challenging, safe, supportive, and inspiring environments for learning for students and staff
Embraces a growth mindset and a culture of feedback for growth; as demonstrated through the ability to give supportive and meaningful feedback to colleagues and the ability to receive and use feedback
Welcomes collaboration and promotes effective teamwork
Has a substantial knowledge of learning theories (including adult learning), educational psychology, and research-based instructional practices
Is innovative and dedicated to school development
Demonstrates a coaching style of leadership
Has excellent communication and interpersonal skills
Specific Result Areas:
The Leader for Learning is expected to
Lead and direct education across the Primary Department.
Ensure our curriculum and instruction is of excellent caliber and exemplifies our school mission.
Plan and lead professional development that is differentiated for our diverse staff and leads to growth in classroom practices
Support colleagues with unit design that fulfils curriculum objectives and develops our student competencies, and incorporates our pillars of instruction (Universal Design for Learning, Culturally Responsive Teaching, and deep and authentic learning).
Review assessment practices and analyse data to identify schoolwide trends, make recommendations and develop our instructional programme
Plan and facilitate meetings
Consider the health and wellbeing of students and staff throughout all aspects of school life (safeguarding)
Work collaboratively with the EN coordinators to ensure that our curriculum, instruction, and assessments are accessible to our students
Develop policies
Support and coach staff in their professional growth, including monitoring staff professional development requirements
Requirements
An educational degree in primary education, with preferably a higher degree related to leadership and or curriculum design.
Over 10 years' experience as an elementary teacher, preferably within an international school.
Knowledge of key developments in elementary education including latest pedagogic techniques, and practices in assessment for learning.
Knowledge of, and the ability to apply, a range of learning and psychological theories; counselling and coaching skills.
The ability to act as a critical friend in providing professional feedback following lesson observations, and in offering ideas/guidance for a colleague's professional development.
Competency in organising, planning and managing educational events and activities.
Competency in maintaining professional relationships and managing conflict.
Be a skilful communicator both orally and in writing, and preferably a bilingual speaker.
Sollicitatieinformatie
Safeguarding Statement:
The School is committed to safeguarding and promoting the welfare of our students and expects all staff and volunteers to share this commitment. The successful applicant will be subject to rigorous recruitment checks.
To apply, please send a letter of application and CV to Human Resources with the contact details of two referees to vacancies@isecampus.nl and marked for the attention of Joan Roach.

Contact Information: For more information including the full job description you can contact Joan Roach, Head of Primary International at:
jroach@isecampus.nl
Closing date for applications is Monday 28th June

Over International School Eindhoven, Primary school
The International School Eindhoven provides more than just the education of students because in addition to providing courses which comply with the highest international standards, the school will also have a campus which serves as a meeting place for international families with their children.
We have 454 pupils in our department from around 38 countries providing a rich diversity of language and culture. Our common language is English, the language of instruction but we provide a strong framework to enable our students to become proficient in English.
Our teachers also reflect our rich cultural diversity: currently native countries include Australia, Peru, England, Germany, The Netherlands, New Zealand, Poland, the Republic of Ireland, Scotland, United States of America and Wales. Their unity lies in their commitment to providing a warm, safe and secure base for our students to thrive as learners.